DISCOVER OVALWARE
POUR OVER COFFEE
A manual and simple brewing process which involves pouring hot water over coffee grounds in a delicate, controlled, and continuous manner.This method promotes a fuller, richer brew, full of complexity and flavor that is not available from machine-made coffee.
The precision controlled hand-drip method allows you to unlock and explore the most out of your coffee beans - new tastes, notes, and flavors you may not have thought possible before.Simply put, there is a world to explore when you delve into the art of pour-over coffee.
It takes skill, but the joy of brewing your own cup of coffee can easily be the most rewarding and character-building experience you encounter.Mastering the hand drip is a path to better coffee, and a better you.
Life is short. Challenge yourself, and get the most out of your beans today.We're here to help.

HIGH QUALITY CARAFE AND FILTER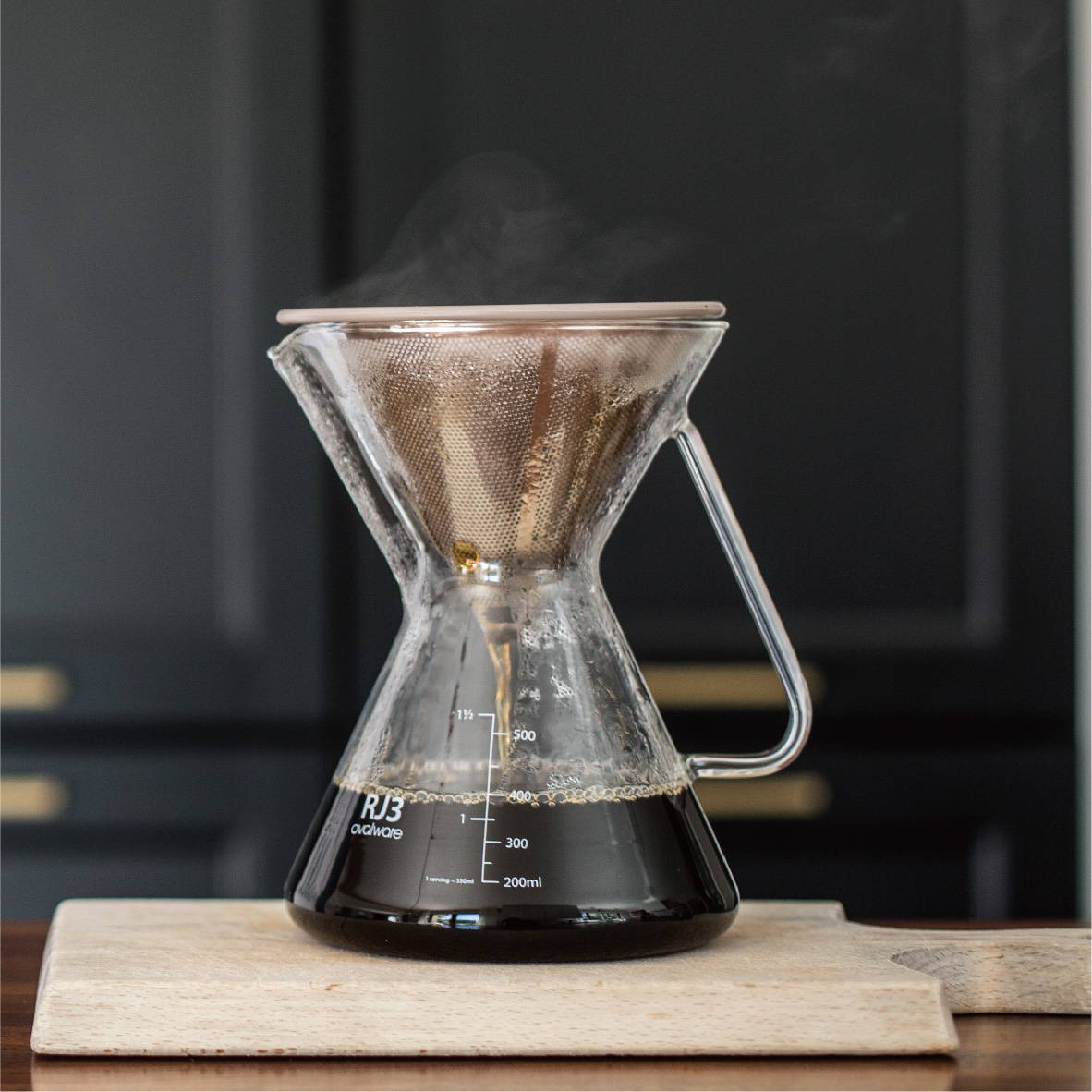 We take manual brewing seriously.
That's how our engineers came together to produce the core, unique feature of our Pour Over Coffee Maker: the multi-purpose glass measurement cup.
Measure, store, or stand.
Designed for ultimate practicality and ease of use, our glass measurement cup transforms your pour over coffee routine into a smooth, enjoyable experience: no more clunky measurement cups, spills, or confusion about where to put your filter.
Simply measure, and pour.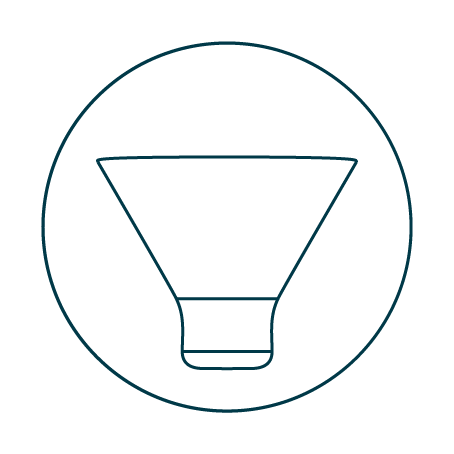 Measure, hold filter, and stabilize temperature and flavor, all in one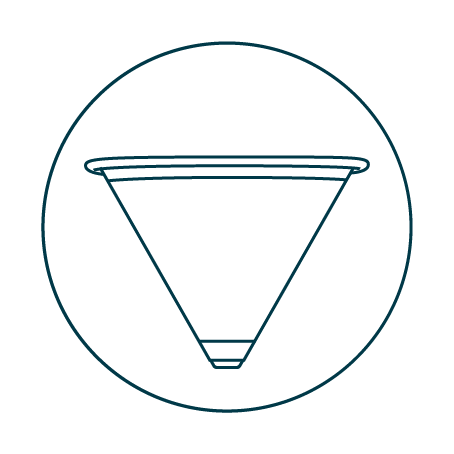 Unlock full flavor of beans with reusable, rust-proof stainless-steel filter that doesn't absorb essential oils and nutrients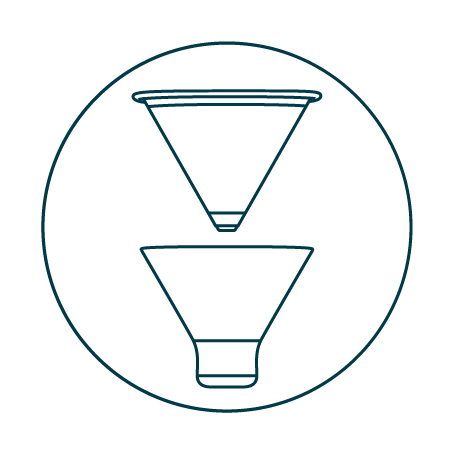 All parts nestle together neatly before and after brewing for easy use and storage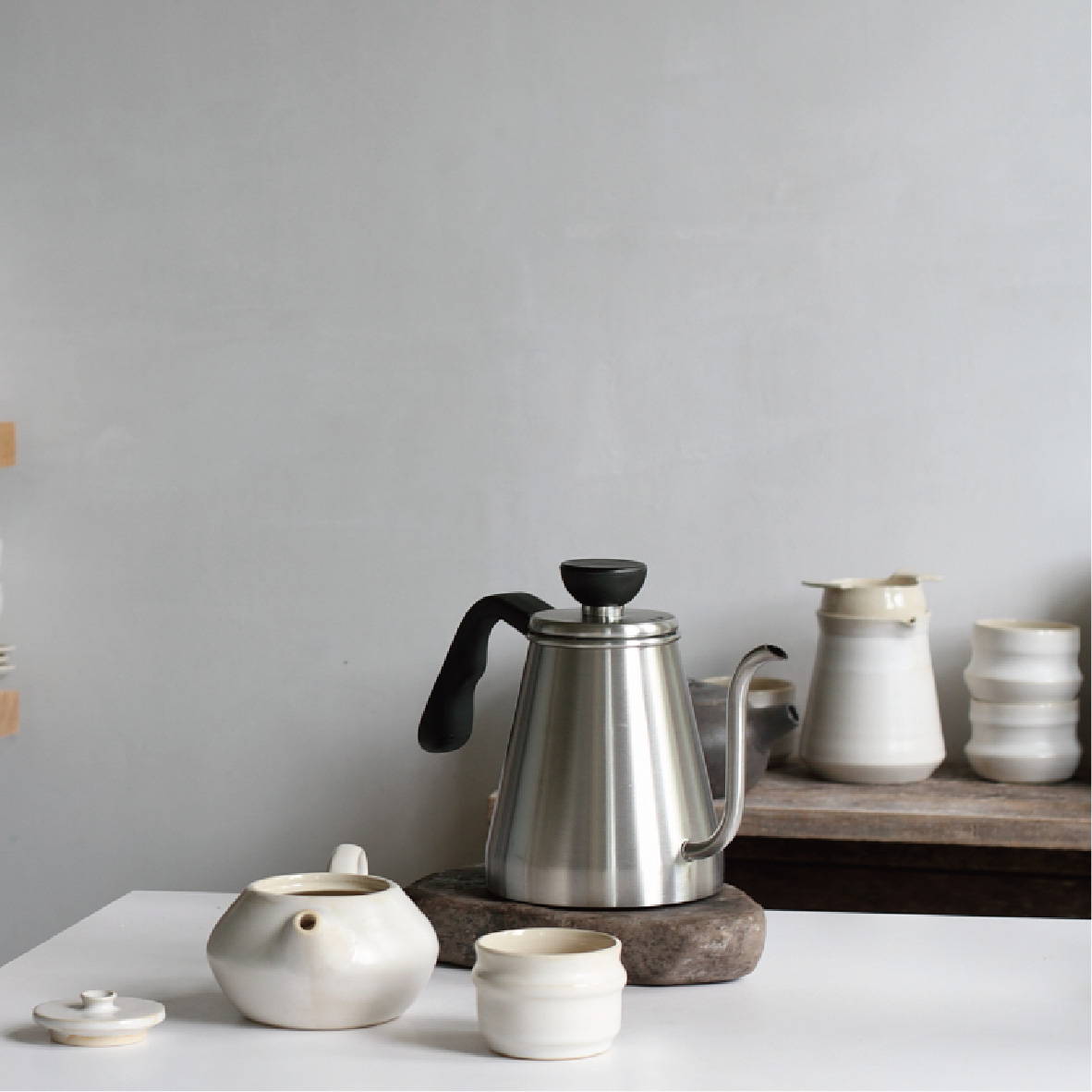 Master the art of the hand drip with our signature Ovalware Pour Over Kettle.The perfect hand drip requires a steady, even flow of water and just the right temperature.
Have this, and so much more, at the tip of your fingers.It's time to experience the Ovalware difference and enjoy professional-grade coffee, or tea, in the comfort of home.
Unlock new flavors today.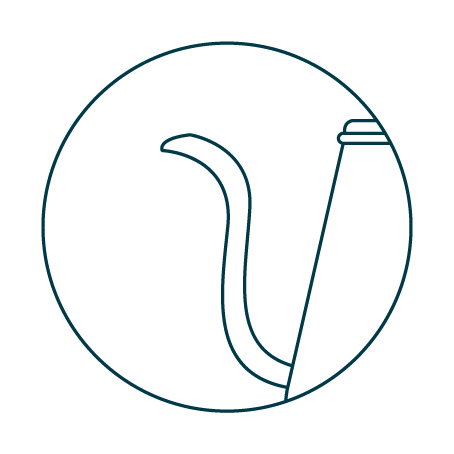 Pour smoothly and evenly to extract the best from your beans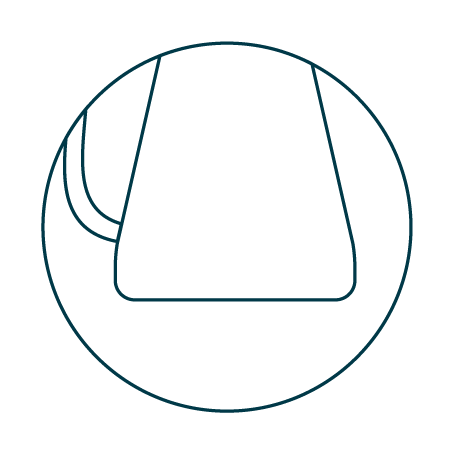 Easy draining and cleaning makes for an enjoyable, hassle-free experience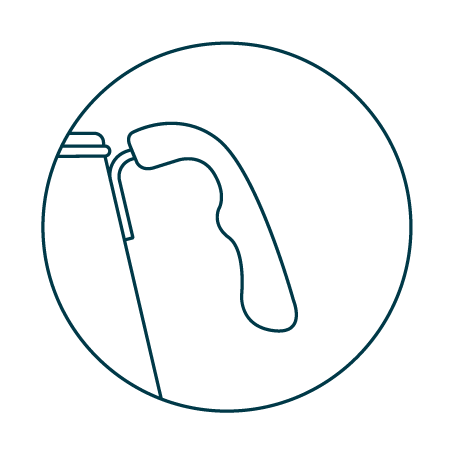 HEAT-RESISTANT, ERGONOMIC HANDLE
Comfortable grip angled perfectly for control, precision, and protection
MORE TIPS TO IMPROVE YOUR POUR OVER?