01. Fill your RJ3 Electric Pour Over Kettle with at least 0.5 L of water (1" above the bottom of the kettle). Do not fill pass the max line. Set target temperature to between 190-205°F (90-96°C) to start boiling.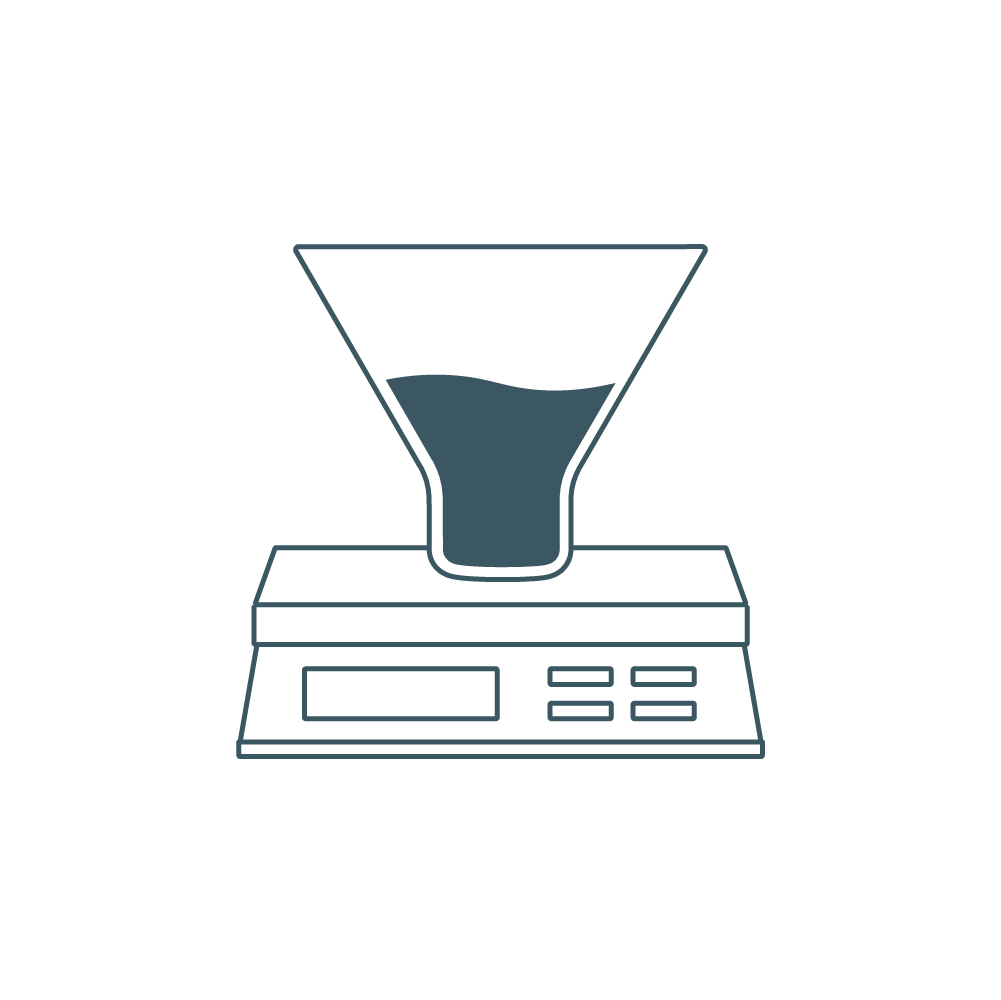 02. Weigh coffee on scale. Grind coffee until medium coarse. For coffee amount, please refer to OVALWARE's recommended ratio.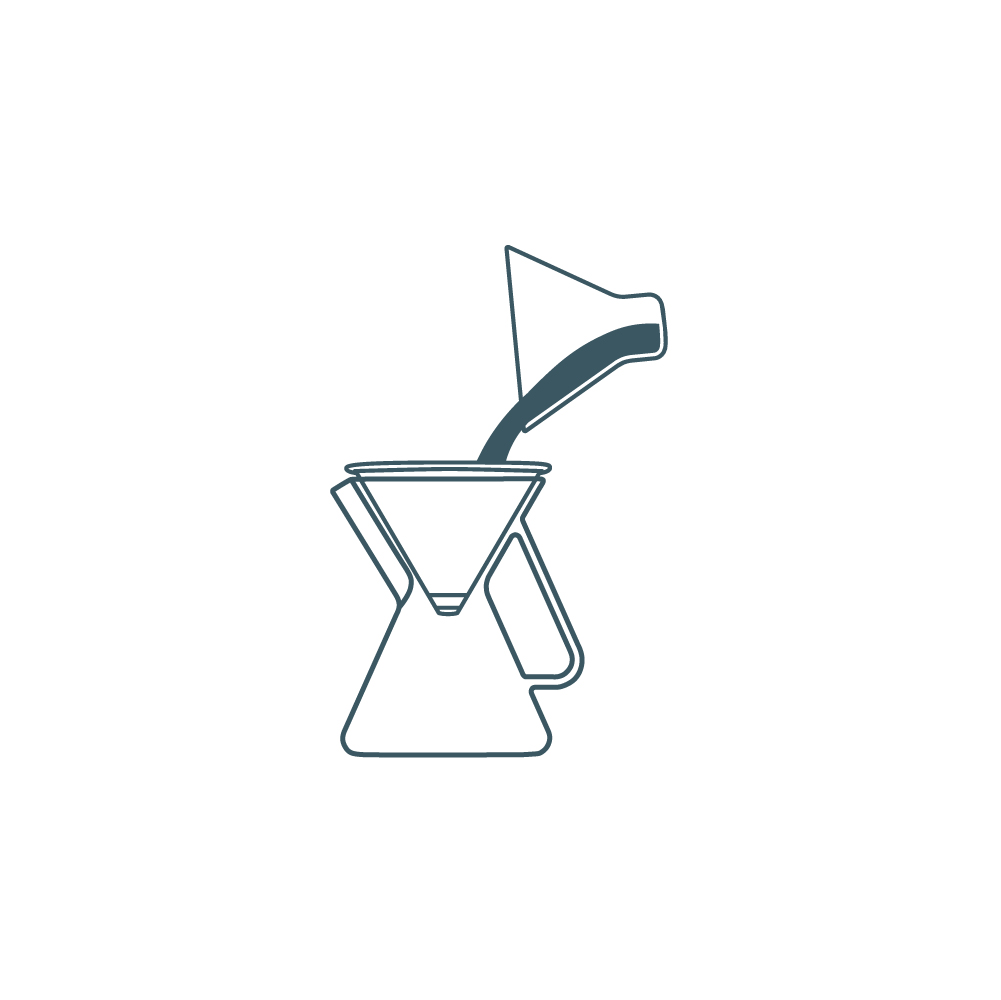 03. Add coffee grounds to stainless steel or paper filter. Shake filter gently until grounds are level.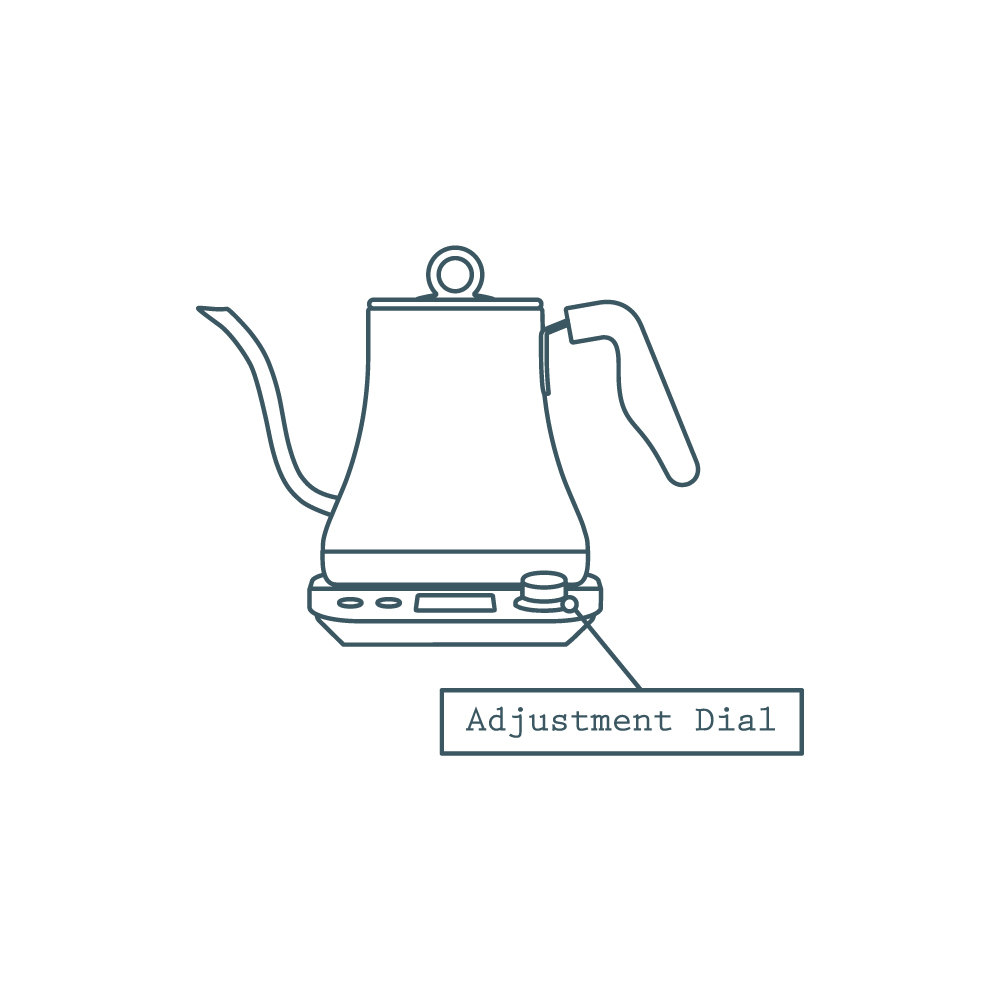 04. To perfect your brew, use the built-in stopwatch for extra precision. Press and hold the adjustment dial for 2 seconds to start stopwatch.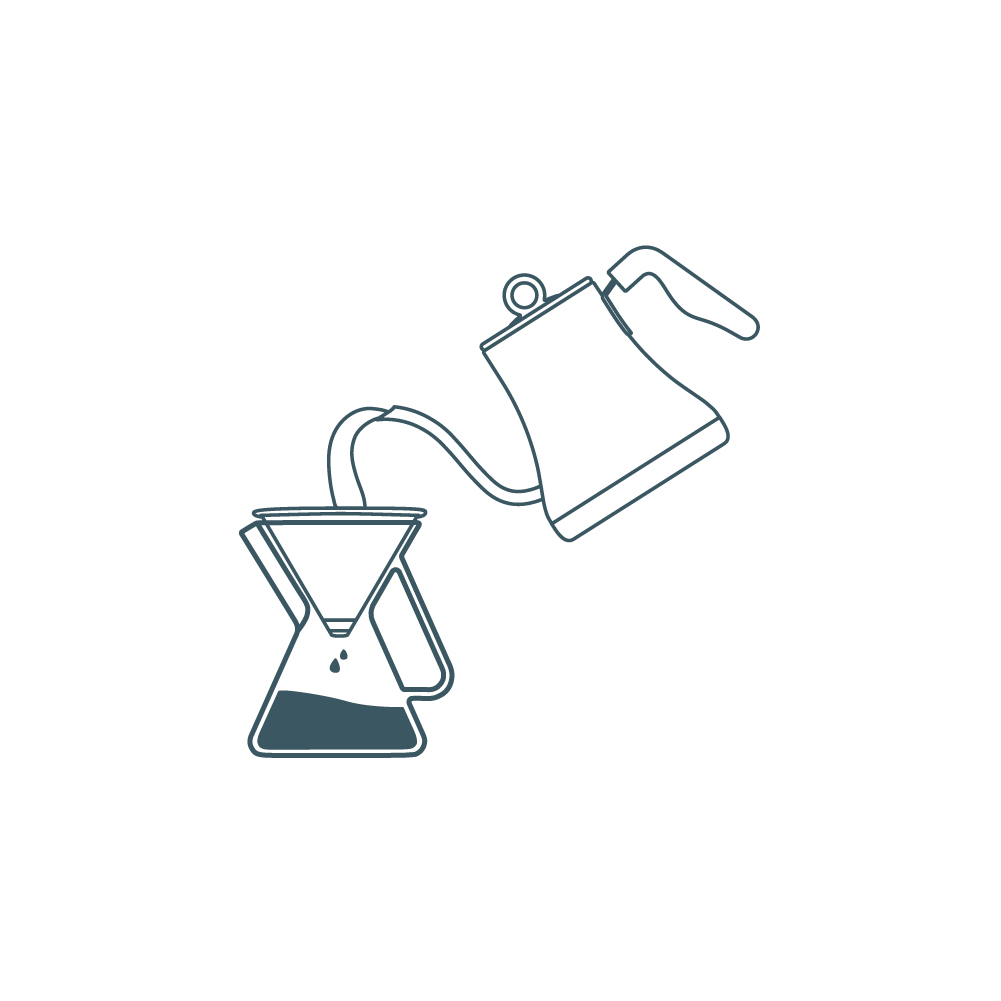 05. Pour a small amount of water to wet all coffee grounds, wait 30 seconds to let it "bloom."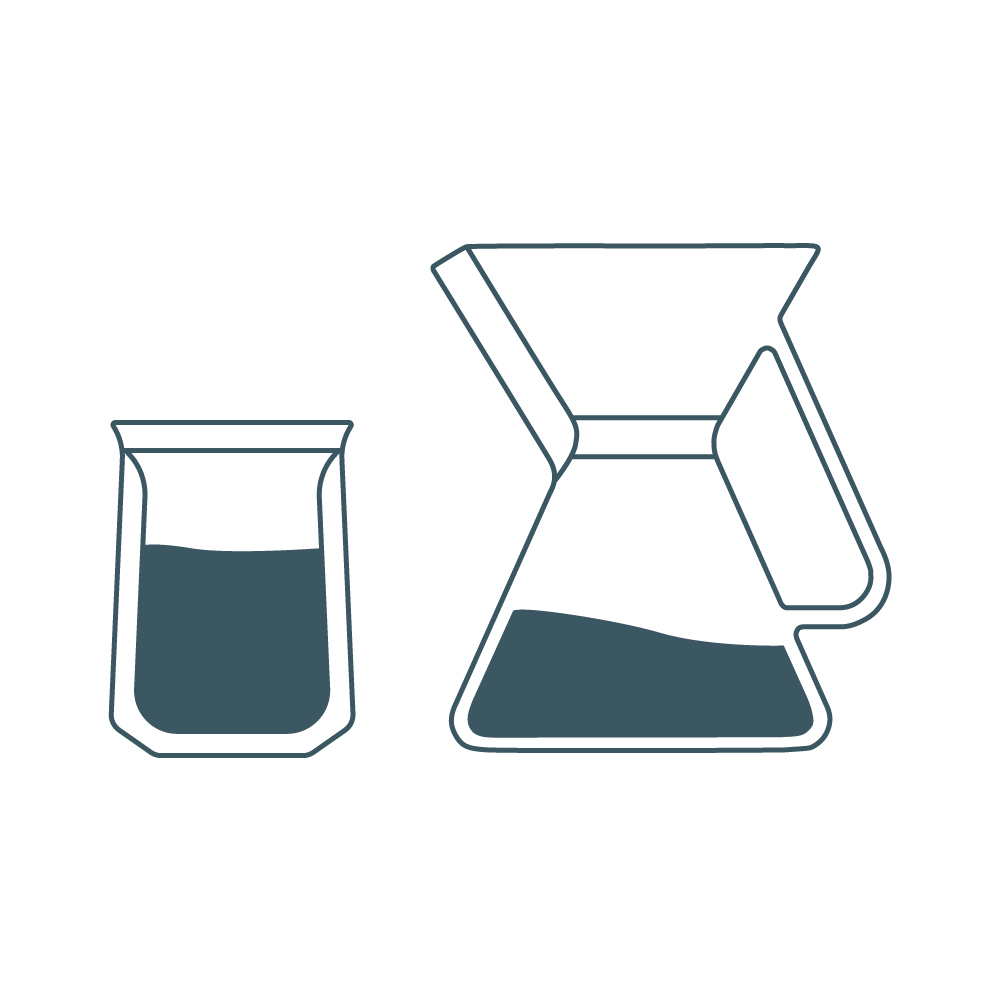 06. Pour water slowly in a spiral motion to brew your pour over. Pouring should take an additional 2:30 to 3 minutes after bloom. Delicious coffee, every time!